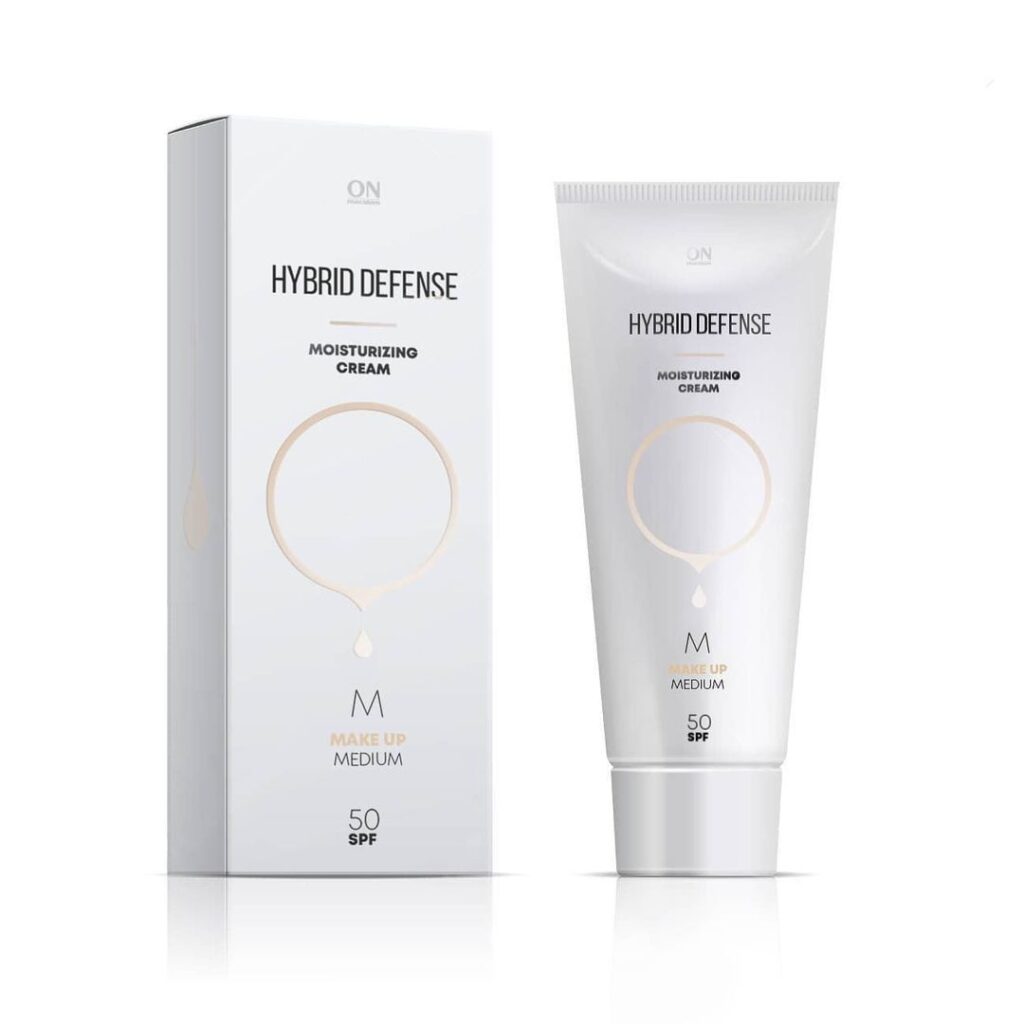 for clients: (10466) 80 мл
SPF-50 Protective hybrid cream Medium
SPF-50 Protective hybrid cream: System Plus Hybrid Defense Moisturizing Cream Make Up
• has a weightless texture;
• moisturizes and softens;
• restores the barrier function;
• supports tissue regeneration;
• prevents inflammatory processes;
• multifunctional;
• contains a combination of next-generation chemical and physical sun protection filters for a highly effective photoprotection;
• absolutely non-comedogenic;
• has a pronounced antioxidant effect and neutralizes the consequences of exposure to UV radiation.
Available in three versions:
colorless
with a mild tint
a shade darker
Contents: UVA/UVB filter complex, Immortelle oil, Aloe extract, allantoin, Vitamin E, lecithin, fat- and water-soluble stable Vitamin С.
Application: apply the required quantity of the product on skin 30 minutes before heading out, re-apply in case of prolonged sun exposure.
The cream's lightweight formula is recommended for daily use.